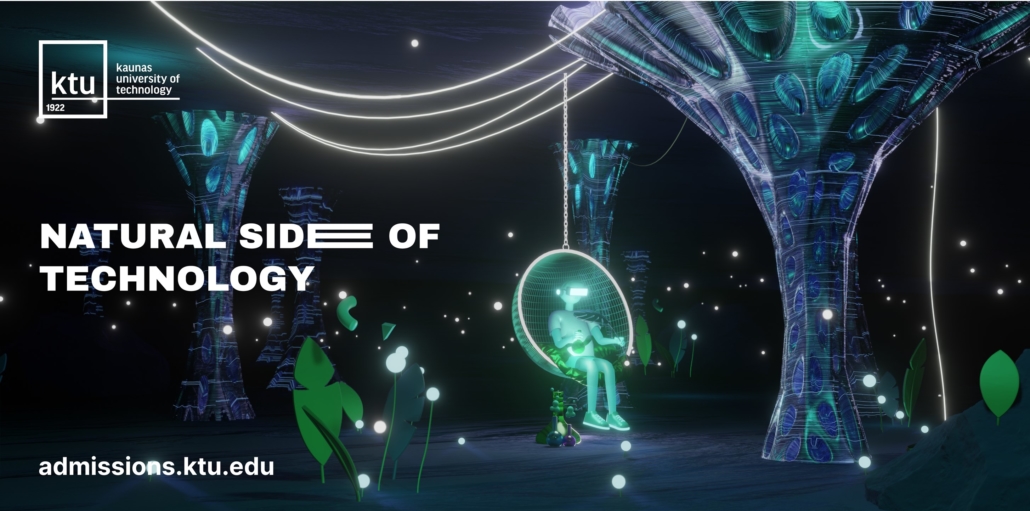 "The best investment in our future is the investment in our people. Skills and education drive Europe's competitiveness and innovation... "–
President of the European Commission, Ursula von der Leyen 
A long-term vision of sustainability covers cross-boundary issues while trying to combine economic growth, social equity and equality, and efficient use of natural resources in an equal measure. Ambitious "green" transition is embodied in "The European Green Deal" – a plan, which could foster a resource-efficient, circular, digitised, and climate neutral economy in future Europe. It is one of the examples, which clearly shows the interlinkages between different areas such as business, governance, and industry with a strong focus on science and education. In this transition, universities are responsible for the right skills insurance, which support the EU strategic vision, and, at the same time, guarantee a qualified workforce for better sustainable competitiveness, social fairness, and resilience.
Covid-19 – is another real and global case study of complexity and urgency, which has shown that the – one in the field is not a soldier. A number of factors have been analysed from specific scientific perspectives – environmental (e.g., air quality), social (death), and economic (GDP, unemployment) (Bontempi et al., 2020). The crisis, more than ever, has proved that systemic shocks involve different experts from engineering, political, geographic, social, and economic disciplines. To respond to complex challenges from only "one point of view" is not enough. Regional and global trends (COVID-19, EU Green Deal, Circular Economy, EU Industrial Strategy) show a need for expanding interdisciplinary competencies that could be integrated by students with different undergraduate education or already working professionals.
Therefore, these complex issues in the World already have proved that standard curricula have become too segregated along disciplinary lines. Moreover, an increasingly complicated world requires a broad understanding of the connections between diverse forms of knowledge and inquiry. Therefore, higher education institutions are already examining ways to integrate different study subjects by applying interdisciplinary approaches.
Heidi Hayes Jacobs, an interdisciplinary learning expert, describes interdisciplinary as a knowledge, view and curriculum approach that consciously applies methodology and language from more than one discipline to examine a central theme, topic, issue, problem, or work. However, this challenging technique in the modern curriculum requires the creation of lecturers' teams and students that enrich the overall educational experience (Casey, 2009). It represents a holistic approach – thinking in a "big picture" and analysing a topic as a whole interconnected entity. Understand every constituent interrelate and synergies of a larger system. It is used for complex problem solutions and is mostly applied in sustainability contexts.
A holistic approach and system thinking that helps to make connections between ideas and concepts across different disciplinary boundaries while coping with the complex real challenges.

Figure 1. Interdisciplinary approach in education (created by the authors, 2021).
There are several examples where an interdisciplinary approach is applied in Kaunas University of Technology studies and courses. Study programme "Sustainable Management and Production" integrates the sustainable development principles, combines engineering and a holistic life cycle approaches, acquiring a unique ability to systematically assess the consequences of decisions in terms of environmental, economic, and technological aspects. Another example is a broad course "Sustainable development", which is created and taught by lecturers as an alternative for all bachelor students in KTU. It was the first time in the University when lecturers from different scientific disciplines (representatives from seven departments of KTU) belong to one working group developing and teaching one course.
Moreover, KTU course "Sustainable Human Development" helps to develop a deeper understanding about sustainable human development, main challenges and problems related to demographic, technological, environmental changes.
As a partner of ERASMUS+ project TOO4TO, KTU is developing a Dynamic Material Bank (DMB) – an interdisciplinary database for innovative courses and a tool which could be used by students and lecturers interested in sustainability issues. DMB will be published later in 2021. KTU, in cooperation with all project partners (ERASMUS+ project TOO4TO – Sustainable Management: Tools for Tomorrow), will orient project activities and outputs towards the coherent development and interdisciplinary education contact as an integral part of different study programs and courses, developing future-oriented skills and competencies.
Written by Inga Gurauskienė and Gabrielė Čepeliauskaitė, Kaunas University of Technology
References:
Bontempi, E., Vergalli, S., & Squazzoni, F. (2020). Understanding COVID-19 diffusion requires an interdisciplinary, multi-dimensional approach. Environmental Research, 188, 109814. Available online: https://www.sciencedirect.com/science/article/pii/S001393512030709X?casa_token=yo6ZgMW-07AAAAAA:RU9JSQpw8ctFqOUesKW-IAIdO2VT0p3BibIDBZm3tZJz3lhHMx0bl_TfZ7oiBttMqIdgdAWk
Jones, Casey (2009) "Interdisciplinary Approach – Advantages, Disadvantages, and the Future Benefits of Interdisciplinary Studies,"ESSAI: Vol. 7, Article 26.Available at:http://dc.cod.edu/essai/vol7/iss1/26
What is interdisciplinary learning? Available online: https://www.thirteen.org/edonline/concept2class/interdisciplinary/index.html
25 Years Ago I Coined the Phrase "Triple Bottom Line (TBL)." Here's Why It's Time to Rethink It. By John Elkington June 25, 2018: https://hbr.org/2018/06/25-years-ago-i-coined-the-phrase-triple-bottom-line-heres-why-im-giving-up-on-it
https://too4to.eu/wp-content/uploads/2022/09/logo2022-300x138.png
0
0
Too4to
https://too4to.eu/wp-content/uploads/2022/09/logo2022-300x138.png
Too4to
2021-06-22 11:18:30
2021-06-23 11:16:50
An interdisciplinary education as necessary tool for future challenges